Must-visit places in Pattaya
Pattaya is a lively city which is famous to a lot of tourists with its beauty, and attractions ranging from ancient tradition to modern adventure. There will be a lot of places to visit in Pattaya, but this post will recommend the 13 must-visit places in Pattaya.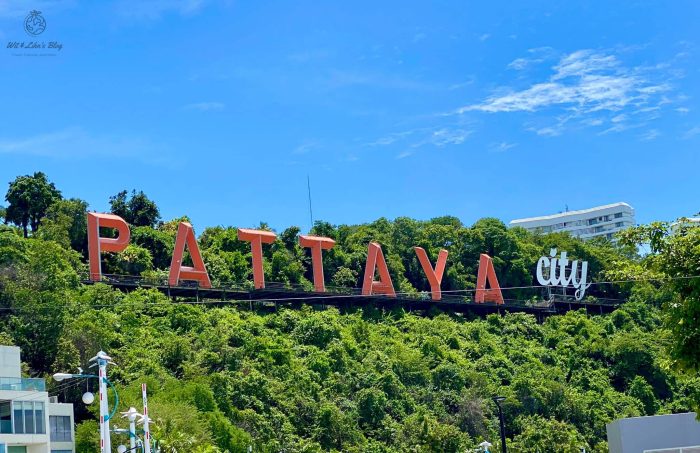 Walking street
The 500-meter street is quite unique in comparison with any other walking streets in Thailand. It's easy to find a nightclub, beer bar, restaurants along the street. The neon lights and the wonderful music from bars, restaurants, street performances, and food vendors will make your night at the walking street unforgettable.
Opening time: From 18:00 – 02:00. No vehicle was allowed in the area during this time.
Location: https://goo.gl/maps/SDreEtGxHapxg6QD6
Nong Nooch Tropical Garden
With an area of 2.4 square kilometers, Nong Nooch Tropical  Gaden is home to many different types of flowers, cacti, bonsais, tropical palms, and more than 670 species of orchids including the native and the hybrid. Some of them are the most remarkable in Thailand. With its unique design, Nong Nooch used to win an international award in many years.
Opening time: 08:00 – 18:00
Location: https://goo.gl/maps/Mih9Y8rjFf3pp7HX6
The Sanctuary of Truth
The Sanctuary of Truth is a museum in Pattaya which is totally made of carved wood by Lek Viriyaphant – a wealthy Thai who spent his fortune to preserve Thai ancient building techniques and architecture. The 105-meter sanctuary with handy carved wood in the shape of Buddhist and Hindu gods and goddesses will definitely hit your impression at first sight. You can join a tour in multiple languages through the building every 30 minutes and enjoy Thai performances at 11:30 am or 3:30 pm.
Opening time: 08:00 – 18:00
Location: https://goo.gl/maps/oXoKxeeWZxumSxzx9
Buddha Mountain (Khao Chi Chan)
This place is famous for the largest engraving of Buddha in the world with a height of 130 meters and the widest cross of 70 meters. Except for the gold-embossed Buddha image on the mountain, its location – Silverlake is also one of the features attracting a lot of tourists to this area.
Opening time: 08:00 – 17:00
Location: https://g.page/Khao_Chi_Chan_Buddha?share
Ripley's Believe it or not
Ripley's Believe it or not, is an exhibition of the weird, awkward, and amazing items all over the world such as the 17-inch man who ever lived or the man of chains who wears 670 pounds of chains, etc. Visit this place and you will have the unique photos ever.
Opening time: 06:00 – 23:00
Location: https://g.page/ripleyspattaya?share
Ramayana Water Park
There are a lot of water parks in Pattaya. The biggest and most remarkable one is Ramayana Water Park with many fun and amazing slides, rides, and wave pools. If you visit Pattaya, make sure you have experience in this amazing place.
Opening time: 11:00 – 18:00
Location: https://goo.gl/maps/mSMVaGJtBdcBqRBX6
Big Buddha Temple (Wat Phra Yai)
Performing as an iconic temple in Pattaya, Wat Phra Yai is home to a Big Buddha statue at 18 meters high watching over Pattaya and Jomtien Beach. This is not only a tourist attraction but it is also a great place for prayer.
Opening time: 6:30 – 17:00
Location: https://goo.gl/maps/J56pGoes4x48vnmM7
Coral Island (Koh Larn)
Only 20 minutes by speed boat from Bali Hai Pier, you will reach Koh Larn – a peaceful island with many beaches and crystal clear water. This island is considered a spot to escape from civilization and relax. You can decide to stay on this island for several hours then get back or stay there overnight as the speed boats and ferries are available during the daytime, and there are a lot of hotels and resorts on this beautiful island.
Location: https://goo.gl/maps/TPou6X9tMTMywG4Z7
Pattaya viewpoint
Located in Pratumnak Hill, Pattaya viewpoint is a perfect place for an overview of the city and beach.  No matter what time you visit, this scenic spot always offers you a great city and beach vista.
Opening time: 07:00 – 22:00
Location: https://goo.gl/maps/Fboe8zucqrCGhevV9
Pattaya Floating market
Not like other floating markets, Pattaya Floating market is the convergence of 4 regions in Thailand: North, Northeast, Central, and South. Shops and stores selling souvenirs, fruits, food, clothing, and handicraft are easily found here. Make sure that you grab some things as gifts for your friends and family here.
Opening time: 10:00 – 23:00
Location: https://g.page/pattayafloatingmarket-pfm4?share
Tiffany's Cabaret show
Known as one of the world's Top Ten Best Show, Tiffany's Cabaret displays the amazing talent of the transgender community which has been famous for 40 years until now. The beautiful "girls" in gorgeous costumes and the perfect performance and music will make Tiffany's Cabaret show really worth your visit.
Opening time: 18:00, 19:30, 21:00 every day.
Location: https://goo.gl/maps/vN4GtRfhGEWtaLqy9
Art in Paradise
Art in Paradise is a 3D museum that exhibits many stunning visual arts. By using perspective, optical illusions, and shadows, visitors can have amazing photos from different corners and angles.
If you plan to visit Pattaya, don't miss the chance to visit this amazing place.
Opening time: 09:00 – 21:00
Location: https://goo.gl/maps/Knt3xCFxkWxFyvh69
13. Mini Siam
Mini Siam is a miniature park in Pattaya. It is divided into 2 separated zones, including Mini Europe and Mini Siam. Each zone, as its name, is home to mini sculptures modeled after famous landmarks in Thailand, and all over the world. If you would like to travel the world within 80 minutes instead of 80 days, go to Mini Siam.
Opening time: 07:00 – 21:00
Location: https://g.page/mini-siam-pattaya-thailand?share
Check it out for further topics: