Things to do in Koh Larn
You are about to visit Koh Larn and wonder what to do on this island. There are so many activities in this beautiful place, below is the list of activities you can try on visiting Koh Larn.
Find how to get to Koh Larn here
Parasailing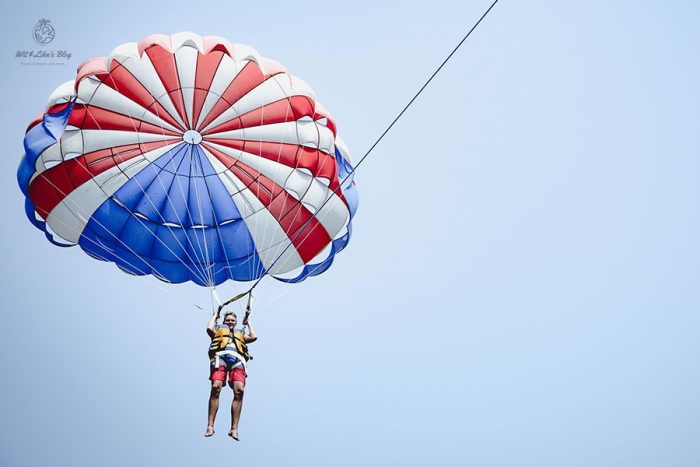 Surrounded by the sea and beaches, Koh Larn is the perfect place for parasailing. You can find this activity popular on big beaches such as Tawaen or Samae. There's a speed boat to bring you from the land to the air in a rush, then you can have a perfect view of the island. Before you start, the instructor will provide you with some guidance and important information.
Jetski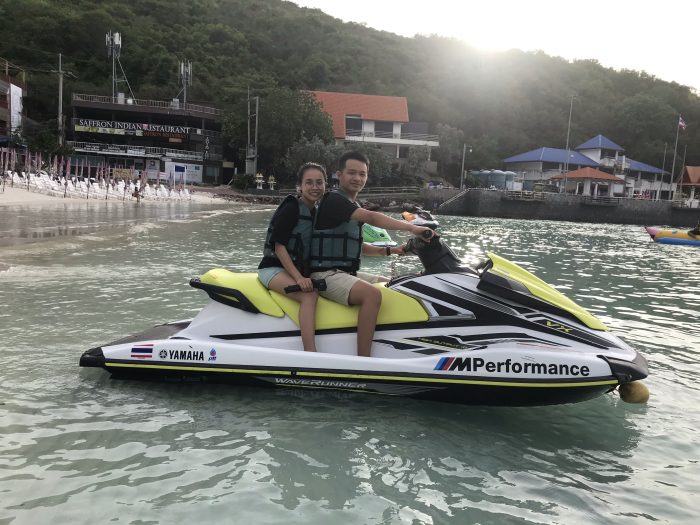 This is a kind of water motorbike. You can have someone to ride the motor for you to sit behind or you can ride it yourself with some pre-instruction from the lessor.
Please note that you are responsible for any damage or accident. The lessor will request you to fill in a Waiver of liability form before you take part in this activity. The price starts from 600 THB/30 mins depending on the place you join this activity. Doing it in a small and less tourist beach will cost you cheaper than that of a crowded and popular beach.
Banana boat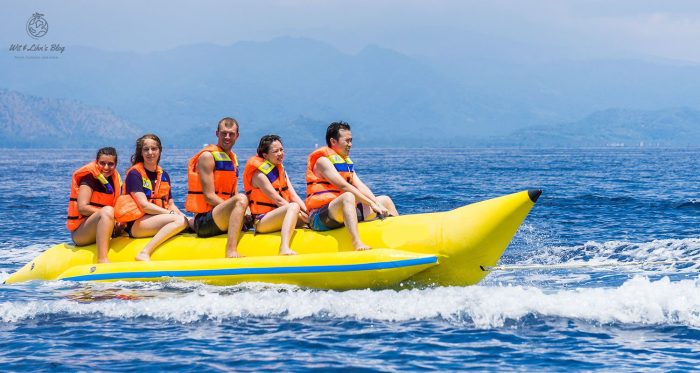 This is one of the most popular activities in Koh Larn which can be found on the most popular beaches. There will be a jetski dragging the banana boat from the coastal area to the sea and then coming back at high speed. Make sure your guts to stay on the boat and prepare yourself for a surprise at the end of the trip. It costs you no experience and about 300 THB/person for a banana boat trip.
Parachuting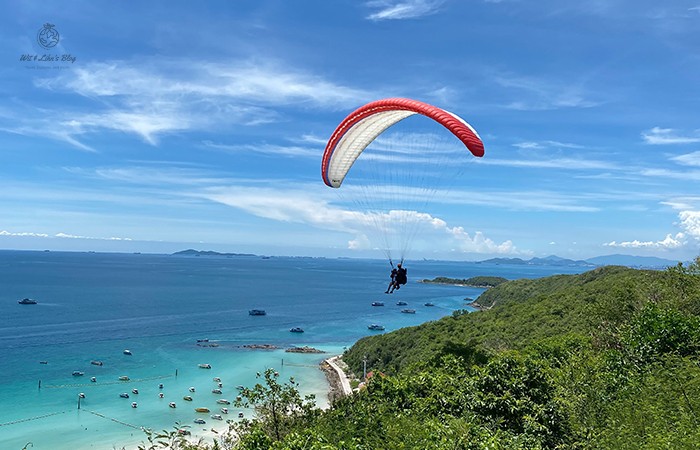 There may be questions about how you can parachute on an island. Luckily, right up Tawaen beach, where the big Buddha statue stands, you can find the perfect place for parachuting. The parachuting is beneficially done in windy weather, which offers you a stunning view of Tawaen beach and the green hill. If you take part in this activity, an expert will fly with you, and all you have to do is take photos or enjoy the nice view from above. Noted, the cost for this activity is around 2,000 THB/ 10 mins and the perfect time to parachute in this area is from November to February as the wind is really good.
Swimming and sunbathing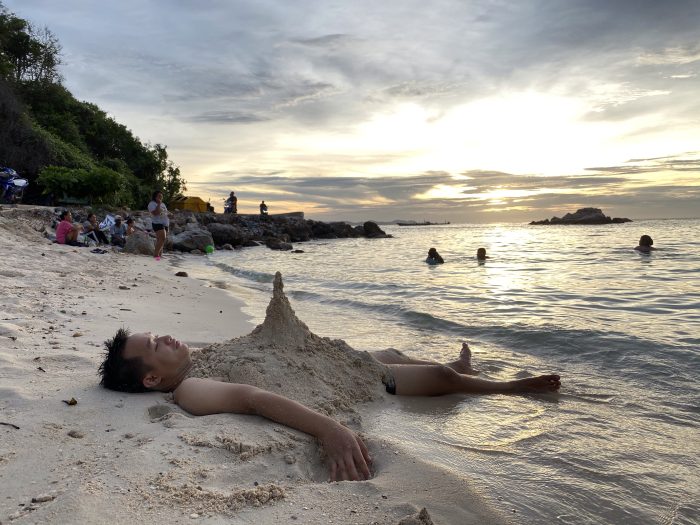 Why not? This amazing island includes a lot of beaches where you can swim and sunbathe without any charge. Be ready for tan skin!
Beach tours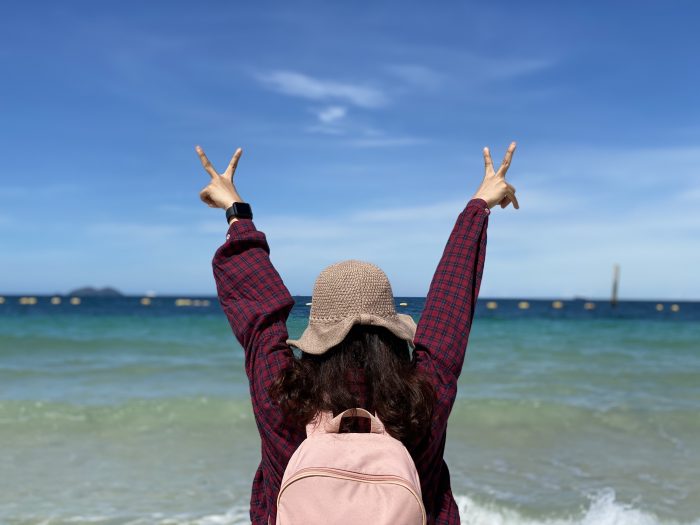 There are 7 outstanding beaches in Koh Larn, so a beach tour is not a bad choice. You can rent a motorbike at your hotel at the price of 300THB/day with full petrol for riding around and discovering popular beaches here. Don't forget to prepare a full charge for your mobile or camera in order not to miss any stunning scene.
You can find more details here
Hiking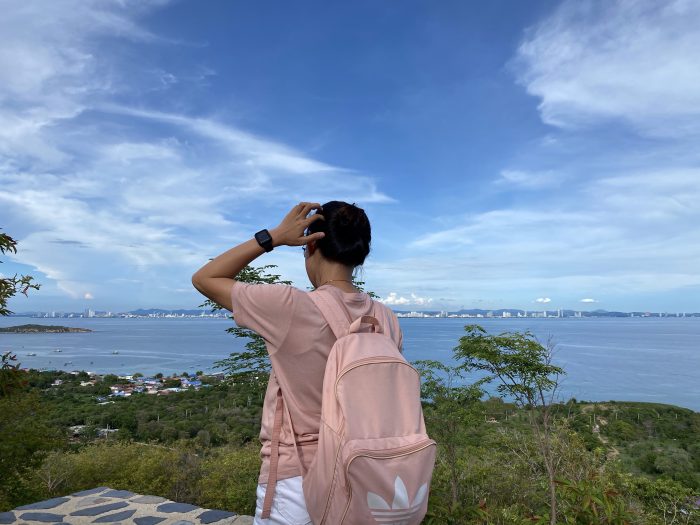 Koh Larn is a mixture of beaches and hills; as a result, hiking is also a recommended activity on this tranquil island. You can choose to hike up to the viewpoint to have a panorama view of the island or trek up the Big Buddha Mountain and Temple at no cost. Don't forget to use the map to locate the spot that you want to visit and get the correct direction.
Others
Coral diving – dive into the sea and enjoy the stunning beauty of coral underneath. You can ask local people on any beach they will provide you some guidance to get the service for this activity.
Shooting range – wake your talent with this sport. Any local motorbike taxi can show you the way to the place for this amazing activity.
Night fishing– Naban is an ideal pier for fishing at night when all ferries and speed boats have left. Bet your luck to catch some small fish and have fun.
Biking – the road on this island is perfect for biking. Pack a bike with you on the ferry and enjoy some exercise in this beautiful spot.
Hope you can find your favorite activity on this island. Don't forget to share your experience in the comment for others to update.
Check it out for more topics in Koh Larn: