Do and Don't things in Thailand
Known as the country of smile, Thailand is a tourist-attractive destination due to its various temples, palaces, shopping malls, nice people, and floating markets, ect..
Thai people are friendly; however, there are some do and don't things you need to know before traveling to avoid some problems.
On greeting, Thai people use the "wai" – an action of bringing 2 hands together like when you pray and light bow to the head – as a polite form. Therefore, don't be surprised when you see someone greet you in that way, and don't forget to "wai" them back.
DOs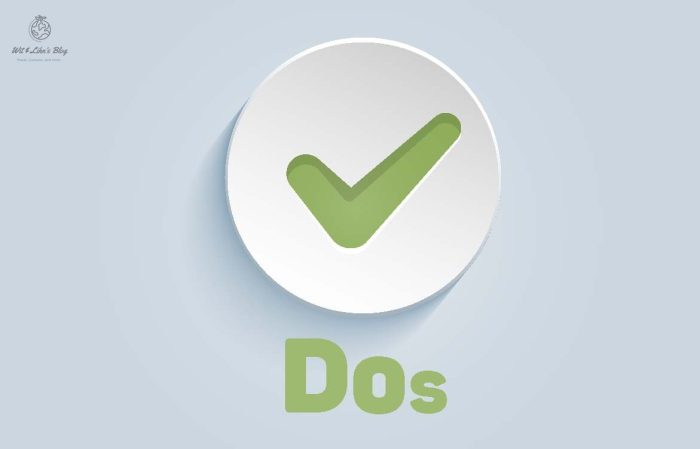 Smile: This makes you friendlier in local people's eyes.
Be polite: This is an expression of respecting others.
Speak quietly: A loud voice may make people think that you are angry at them.
Respect the Royal Family: Thai people really respect their King, so if you talk about the Royal Family, use a respectful tone, or it's better not to mention anything about them.
Be particularly respectful to older people: In Thailand, people always show their respect to people who are older than them, so make sure that you show proper respect to older people as well.
Respect Buddhism: Buddhism is the main religion in Thailand. Whatever your region is, do respect Buddhism.
Remove shoes if you see shoes outside.
Make way for monks: As Thai people are mainly Buddhist; they always give high respect to monks. Make sure that you make way for monks if you are with them on the street or anywhere.
DON'Ts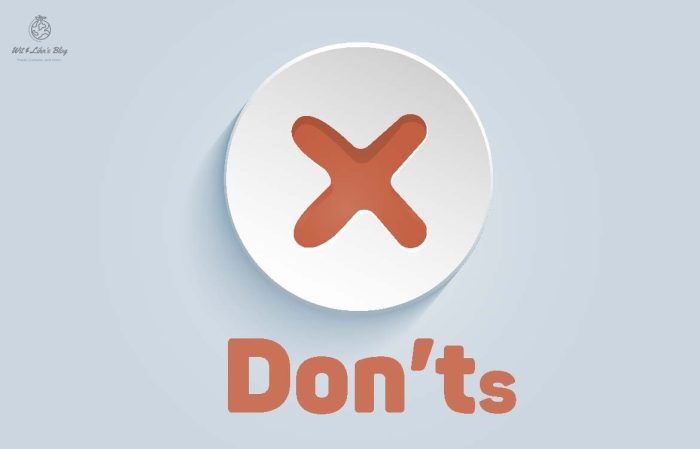 Lose your temper in public or raise your voice: These make people cautious about you or think that you are angry with them.
Don't strongly shut the car/taxi door: The drivers or passengers may think you are angry at them. Also, this is considered an impolite action.
Don't pat children or touch anyone on the head: This is considered offensive as Thai people consider the head a sacred and cleanest part of their body.
Don't touch monks, if you are female: As in Buddhism, monks are not allowed to touch or be close to ladies. Your touching is deemed as contrary to monks' vow.
Don't let tuk-tuk drivers or any strangers suggest to you the places to shop: Some bad people will bring you to the places you may get scammed if you shop there.
Don't point at anyone with your index finger: This is considered as disrespectful action.
Below are some basic Thai sentences which may help you a bit in really basic communication with Thai people:
Hello/Goodbye: Sa was dee ka/krub (female/ male)
Thank you: Khob Khun ka/krup
Excuse me/ I'm sorry: Kor tod ka/ krub
Spicy/ No spicy: ped/ Mai ped
With the information above, I hope that you will have some more hints to have nice journals in Thailand. Enjoy!
Cheers,
Lihn